Thar: Visually Impressive Slow-Burn Thriller
Infinite. Parched. Arid. Stunning. Enigmatic. The imposing Rajasthan landscape and sounds of 'Marusthal' stay on – long after the movie ends!
Munabao, a sleepy village in the Thar desert on the Indo-Pad border, comes to life when a barbaric murder is discovered. The local officer Anil Kapoor finally finds some action in his uneventful career. The suspects include an antiques businessman and a Pakistani drug dealer. The movie is set at an unhurried pace but it feels a let down due to a deteriorating screenplay. The great start falls apart when the big reveal is served on a platter, rather than the audience discovering it.
The movie is an optical treat with amazing cinematography and great production values. It is a tribute to Western style thriller – saloon like restaurant and direct eulogy to Sholay as well. A giant decaying carcass reminds of the scorched and forgotten land and souls.
Anil Kapoor is getting better and better. He shines in the movie with his sheer brilliance – his silence talks impactfully, his eyes express the pain and his body language commands respect and love. Harshvardhan Kapoor's brief may be to remain monotone but he has to just watch his father deliver an acting masterclass – right in front of him! Satish Kaushik is amazing while Fatima and Mukti show a promise that is not exploited. Anurag Kashyap's dialogues are smacking. Smokers do not care about caste – plain spoken gems exist in the movie! Overall Raj Singh Chaudhary's Thar is a movie that could have been a great thriller but deflated by a weak screenplay.
Thar – Watch it for the majestic Rajasthan vista and Anil Kapoor's cracking act! The movie would be a marvellous treat on a big screen!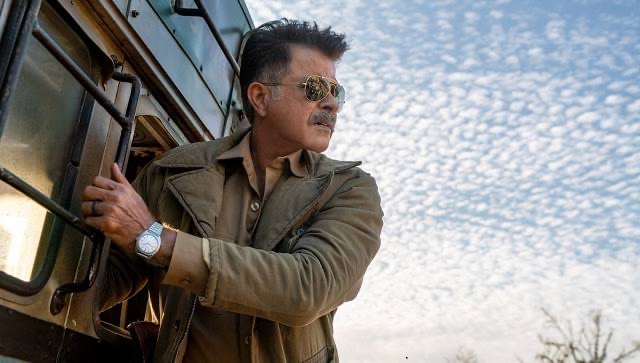 #thriller #netflix #bollywood #indiancinema #thar #tharmovie #tharreview #review #bollywoodreview #anilkapoor