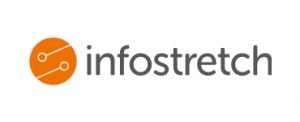 Infostretch helps enterprises get digital right, the first time. Infostretch is a digital-first professional services firm. By combining its in-depth experience with ready-made tools, frameworks, technologies, and partnerships, its helps enterprise get digital right, the first time.
With an experienced team of digital technologists, Infostretch offers Digital Strategy, Digital Development, DevOps, Quality Engineering, Cloud, IoT, Data Analytics and Mobility services. Its trusted by leading Fortune 100 companies as well as emerging innovators to deliver solutions that work seamlessly across channels, leverage predictive analytics to optimize the software lifecycle, and support continuous innovation.
Infostretch is headquartered in Silicon Valley. Its founders are Rutesh Shah and Manish Mathuria.
Visit www.infostretch.com for more information!
Meanwhile, check out a few videos that give a snapshot of Infostretch offerings!