Modern Love Hyderabad: Baingan Ka Bataan? Nau..Lekin Mazza Nahin Aaya!
Formulaic Fare That Does Not Impress!
Hyderabad is a city with a special magic! The city of pearls is lovingly progressive and its golden hearted people welcomingly share the love for food, cinema and culture. The Hyderabadi lingo, IT transformation, culinary delights and overall warmth stay on….
An anthology celebrating Nawabi city, cuisine & kiraak Ishq deserves to be much much better! Especially when Hyderabad Blues' Nagesh Kukonoor paints the multiple shades of Love & muse Hyderabad!
What is love? Billion definitions for a universal emotion. Is love letting go? Should you wait for love to discover you? Is love unconditional? Modern Love Hyderabad gives a few perspectives.
Six stories. Six angles. All celebrate love and successfully keep Hyderabad at the centre of it. All the interpretations have strong women protagonists – unique, emotional, vulnerable yet very impressive and steadfast.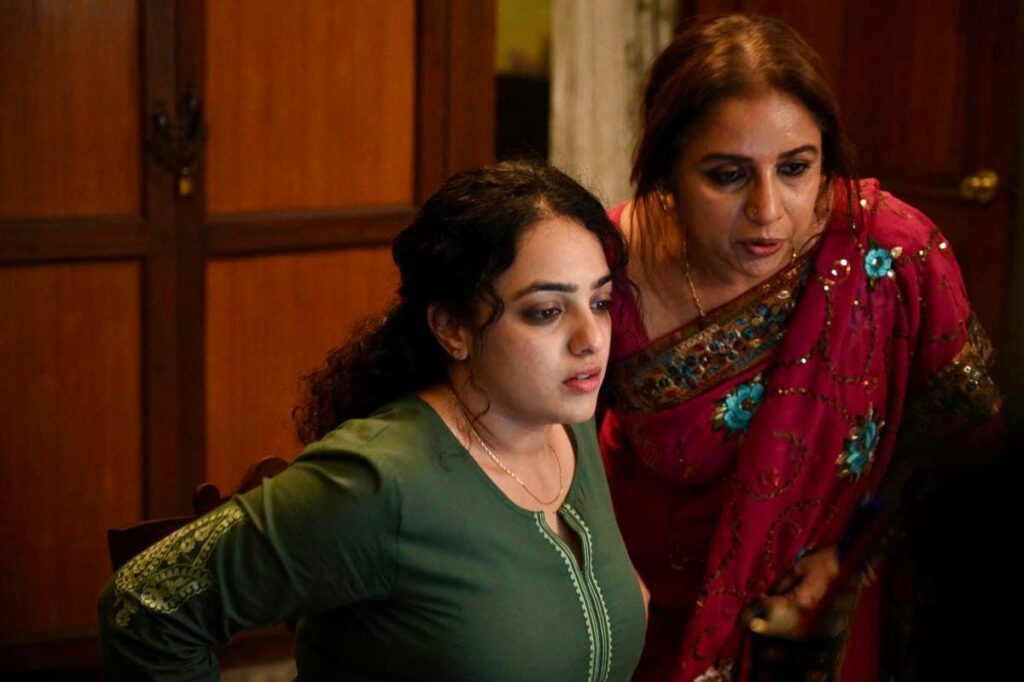 'My Unlikely Pandemic Dream Partner' is the best of the lot with Revathy and Nithya killing it. Perfect partners can drift apart. A mother wants space from her child. Cool!
'How To Find Your Penguin' is interestingly creative and brave. Komalee Prasad manages to carry the bizarre idea of a microbiologist comparing men to animals and birds. It again lacks depth and falls short….
'Why Did She Leave Me There?' is an heart-wrenching emotional drama showing unconditional love means letting go…
'What Clown Wrote The Script' is fresh and promises great potential…but does not carry through…
Purple Stilettoes can ruin a purple patch…'Fuzzy, purple and full of thorns' is a story with relatable couple and Ritu Varma in form but script falls short.
'About that Rustle in the Bushes' is predictable…
Modern Love Hyderabad is a soothing, warm and predictable love series with happy endings and nice music. It keeps Hyderabad at the centre of it but it is not as brave as Modern Love Mumbai. M M Keeravani's theme music and songs are really awesome! Director Nagesh could have done better!
Let's see what Modern Love Chennai brings….The best would be to green light Modern Love Sangli, Modern Love Rajkot, Modern Love Bokaro, Modern Love Rohtak, Modern Love Baramulla – What say?
Modern Love Season 1 remains the topnotch fare. Crème de la crème! Watch it first before anything else!