Bawaal – When Hitler Saves A Failing Marriage!
Bawaal is an interesting attempt where a couple in troubled marriage discover love over a World War 2 honeymoon trip. Arjun is a highly image-conscious and fake braggart who treats his intelligent, pretty and talented wife Nisha like a piece of dirt. Arjun invites trouble at his school job and finds a novel way to change the narrative. Nisha accompanies her and during the European trip covering Holocaust, Arjun realises his follies.
The story of a rustic uncivilised man redeemed by a brilliant and wise woman is an interesting take and explored before. The movie fails to build on a great premise. And zero marks for the attitude towards Epilepsy….
The attempt to infuse Holocaust is a brave attempt but it fails…especially dialogues like – Every relationship goes through their Auschwitz. Or reducing Hitler's evil to greed. Expect a big roasting here for the movie!
Varun Dhawan is class apart and is the highlight of the movie. He is effortless and impressive. The supporting cast is wonderful. But Janhvi Kapoor fails to exploit the great character.
Bawaal has wonderful music and smart dialogues. Trust Dangal's Nitesh Tiwary for a great movie but he could have done much much better!
Bawaal is a decent one time watch – Watch it for Varun Dhawan!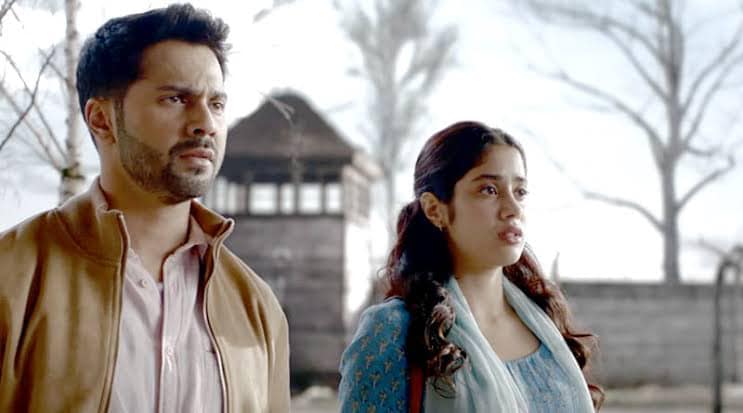 #bawaal #bawaalreview #bollywood #hindifilmindustry #primevideo #amazonprime #indiancinema #romance #newreleases