Made In Heaven 2: Glam, Glitz & Grey – A Must Watch Iconoclastic Show !
Talk of the town! Solid writing, powerful performances, iconoclast acts, pastel weddings, designer clothes, beautiful brides, charming grooms, top notch production values – Made In Heaven Season 2 is a wonderful watch!
The template is simple: Each episode has a one or two weddings with an inherent issue or tension, ultra stylish weddings with magnificent clothes and uber themes and the ongoing life stories of 'Made In Heaven' wedding planning agency team members. Same sex coupling, Dalit wedding, Muslim wedding, Bollywood deal wedding, self wedding – all scenarios are covered to give the series a strong progressive and liberal credential! The beauty lies that these are not checklist issues, but many of them are handled with great nuance and sensitivity.
Shobhita continues her purple patch – taking her glam stylish svelte avatar of Kaveri (The Night Manager) to next level with more teeth, grit, vindictiveness and vulnerability. Impeccable is the word for Shobita! She is having a ball – "Money softens the blow! For the rest..there's whisky"
Mona Singh's Bulbul Johari is a stupendous act – the powerhouse performer unfolds her emotional journey as the series progresses. Whether asking the violence victim bride to stand up for herself or navigating the 'locker room' scandal of her teenage son, she is super impressive. She is a class apart! "Hearts of girls are won by respect and love, not force".
Arjun Mathur is outstanding – he is messy, he is confused, he is fragile, he is choking, he is bottled up, he is struggling, he is guilty, he is victimised – touching portrayal of full range of emotions. His difficult relationship with mother, its impact on his psyche, his inability to open up to his partner, his mother's death – highly moving! "Some of us are meant to travel alone!"
The biggest discovery and showstopper of the series is Trinetra Haldar – a doctor turned actor. The transwoman actor is exceptional – totally calm and poised as she steals the show playing herself! Full marks to the writers for giving a strong transgender character – a highest paid employee, totally accepted by parents. Trinetra's Mehek deals with the shit with resilience, anchors her relationships with amazing maturity and loves having fun – "I want to go on a date, not give a TED talk!" I am sure we will see more of her in the days to come!
The show has a very impressive supporting cast – Kalki, Jim Sarbh, Vijay Raaz, Shashank Arora, Shivani Raghuvanshi. Vijay Raaz is a terrific as a feminist, not just a money bags. Watch him when he says – Dhindora pitiye!
The cameos are equally top notch – Fiery and nuclear Powered Radhika Apte, beautiful Mrunal Thakur, diva Dia Mirza, effervescent Sanjay Kapoor, classy Neelam Kothari, composed Samir Soni, charming Vikrant Massey, Neil, Imaad Shah and others!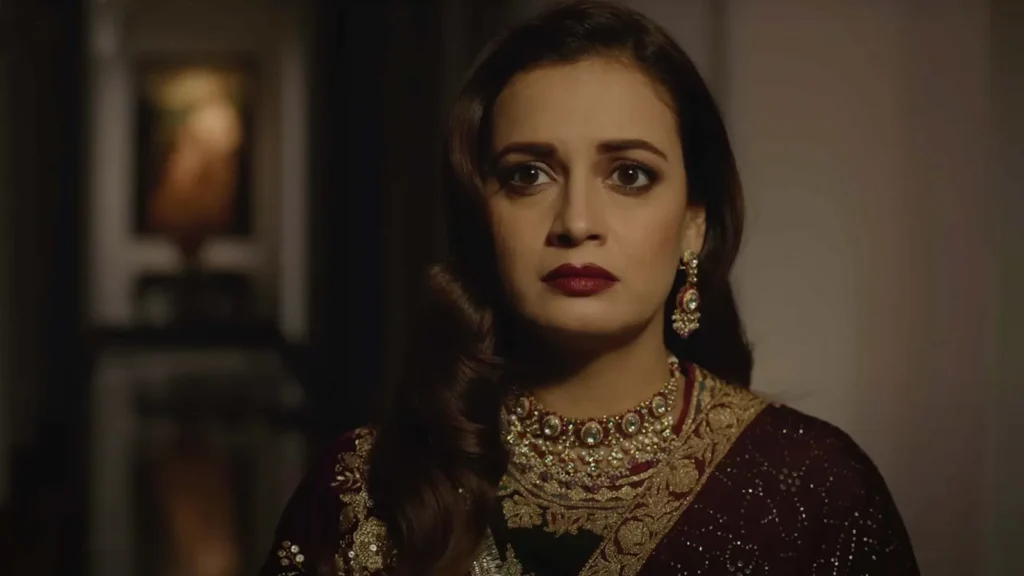 Writers Zoya Akhtar, Reema Kagti and Alankrita Shrivastava have done a fabulous job by creating rich characters with strong arcs and given each character a distinct identity. Directors Reema Kagti and Zoya Akhtar have roped in Nitya Mehra, Alankrita Shrivastava, and Neeraj Ghaywan as directors
Love it or hate it – but worth a watch!
#madeinheaven #madeinheaven2 #amazonprime #primevideo #wedding #greatindianwedding #romance #drama #bollywood #bingewatch #hindiseries #bingeworthy #weekendwatch