The Payment & FinTech Space continues to evolve with lot of new possibilities. The cash payments continue to fall and rise of digital payments continue in UK and developed world. The digital payment offers completely new possibilities and scenarios for the digital natives. Let us look at interesting new ideas and use cases in payments: 
Facebook Messenger Bots can now accept payments from customer without leaving the messenger app. This allows Messenger to become a complete commerce platform in itself. With a user base of more than 1 billion people, it can become a significant player. Pizza giant Dominos allows you to order Pizza via FB Bot in US. Indian Mobile Payment Startup Niki helps people in India hail a cab, order food, and pay for laundry or the electricity bill, among other things via Nikibot.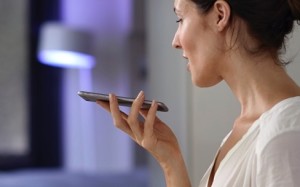 Voice based Payments are here. Speak "Pay $20 To Amy" to Amazon Echo and the payment will be made using Alexa and other technologies. German Digital challenger bank N26 allows its customers to transfer money using Siri. "Siri, Send 21 Euros to Anastasia with N26". A box within Siri will then appear checking the recipient, the amount and asks for confirmation. N26 also allows payments via iMessage. 
Future Is Shining…The next big things in the payment space are the use of APIs, Virtual Reality and Biometrics. Connected Cars and Smart Equipments will make the payments. The refrigerator will buy and pay for the milk. The jury is still out on BitCoin….
Interesting Ideas Are Emerging…DigiSeq has integrated payment, access control and loyalty into one smart wearable device. Universal Basket is a smart idea. It recognises any product on any website and allows shoppers to buy with one ID and shopping profile via a UB-powered website or application. Swedish Payment giant Klarna has got is first big customer in UK – Arcadia Group. Klarna allows customers to try the product and pay later.If customers like the product, they can delay payment for up to three months interest free or start paying off with interest after three months are up. If they don't like the product, they can send the item back. 
Image Credit: Tech Insider.IO & Philips