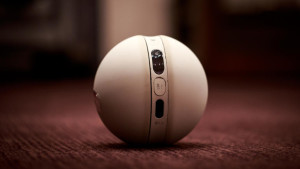 The Mobile World Congress 2016
The definitive and the biggest mobile show attracted 100,000 people from across the globe. Mobile World Congress already has a naming crisis – as the technology showcased at Barcelona has gone beyond Mobile many times over! 
What were the highlights of Mobile World Congress 2016?
1. Virtual Reality: Mark Zuckerberg ensured that Virtual Reality and Oculus got its gigantic push. Across the show, VR was in vogue. VR has gone mainstream. Facebook has promised a special Social VR Team to create new centre of experiences. With HTC, LG, Samsung and many other jumping the VR bandwagon, get prepared for a new definition of Surrealism!
2. Cute Pet Robots: All of us loved BB-8 in Star Wars. LG's Rolling is cuter and advanced than BB-8. With its cameras, lasers, microphones, wireless tech and speakers, Rolling Bot is a cutie toy that can control the house and is a remote-controlled security system.
3. Friendly Neighbourhood Delivery Bots: Starship Technologies' delivery robot can find your house from the supermarket. The six-wheeled robot will can carry bags of groceries. Its nine cameras help it to avoid obstacles and seek remote operator help to navigate, if it encounters a trouble.
4. Smart Trashcans: MWC14 and MWC15 saw series of Smart Launches. Smart Shoes. Smart Homes, Smart Luggage Tags, Smart Clothing, Smart Weighing Scales, etc. MWC16 saw the launch of Smart Trash Cans. Sigfox idea is already being implemented by Barcelona city. It will install 200 trash cans that use the low-power Sigfox wireless network to report when they're getting full so the city can empty them sooner — and not have to send collectors out to trash cans that aren't full.
World is getting smarter. Are we?
5. Wearables Were Quiet: Inspire of wearables going mainstream and important line item in revenue sheets, there were few wearable launches. Shows that industry focus is on stabilising and strengthening existing lines. Good. BTW – Smart watches have overtaken Swiss watches.
6. Cars: Self-driving cars are big things. Uber, Google, Tesla, Ford and all carmakers are focusing on this area. Facebook and Operators are happy. People will either download movies on 5G or experience Facebook VR while they are driven in self-driving cars.
7. 5G: The race for 5G has started. Will it be SK Telecom or AT&T? Or a European Carrier?
8. Mobile Phones: Evolution Continued. Sexier Phones. Waterproof. Curved. Infrared Cameras. Projectors. Yawn. Yawn.
Samsung Galaxy S7.
LG G5.
HTC Desire Series.
Kyocera's Waterproof Phones.
Gionee S8 with 3D Touch.
Xiaomi Mi5.
Archos.
Acer Liquid Series.
Akyumen Holofone Is Projector as Well.
Sony Xperia X.
Meizu with Ubuntu OS.
Oppo's Quick Charging Phones. 15 Min Full Battery Charging Phones.
Caterpillar's Thermal Camera Phone.
HP Elite 3 with Fingerprint Sensor & Iris Scanner. 
Huawei…
Interesting to Note:
1. Xiaomi Plans US Launch: Brave Act!
2. Project Tango: Google's spatial mapping technology will unlock possibilities for museums and campuses. Will it help me in IKEA?
3. Motorola Verveones: Completely wireless headphones are an exciting proposition. The Verveones by Motorola, fit into a carrying case which doubles as a wireless charger. Bring them on!
The biggest networking event came to an end where ideas, money and warmth multiplied.
Image Credit: CNET